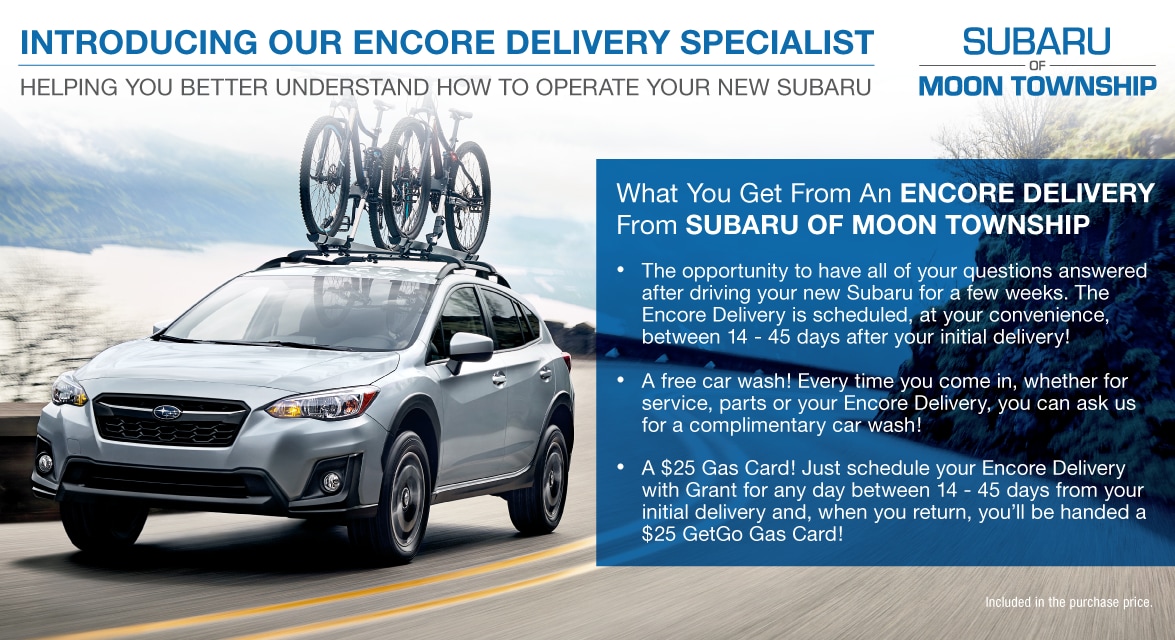 Subaru of Moon Township takes customer service to a new level
At Subaru of Moon Township, we understand purchasing a new car can be a bit overwhelming.  It's a big deal! And we want you to enjoy every minute of it.  While we make the entire process QUICK, EASY & FUN, there's a lot to soak in.  You'll take a tour of our beautiful, new facility - complete with a Service Drive and Express Service.  You'll get to enjoy complimentary beverages, including Starbucks® Coffee and snacks.  And you'll be shown how to use all of the amazing technology in your new Subaru!  Of course, the excitement and anticipation of driving your new Subaru home can affect the attention needed to fully understand everything.
That's where our Encore Delivery Specialist, Grant Kuiawa comes in!  You'll meet Grant before you leave and he will ask to schedule an Encore Delivery with you.  These appointments are scheduled to take place 14 - 45 days after your initial delivery. During those first two weeks, you may come up with several questions about the technology.  Grant makes sure you're prepared!  He'll give you a Subaru notebook before you take delivery so you can easily make note of these questions and, when you come in for your Encore Delivery, you'll receive a $25 Gas Card - just for coming back in!
Our goal is to welcome you to the Subaru of Moon Township Family and make certain you have a truly exceptional experience from the moment you walk in to the moment you drive home in your new Subaru!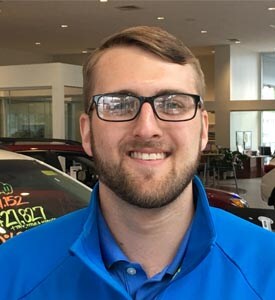 Grant Kuiawa
Encore Delivery Specialist