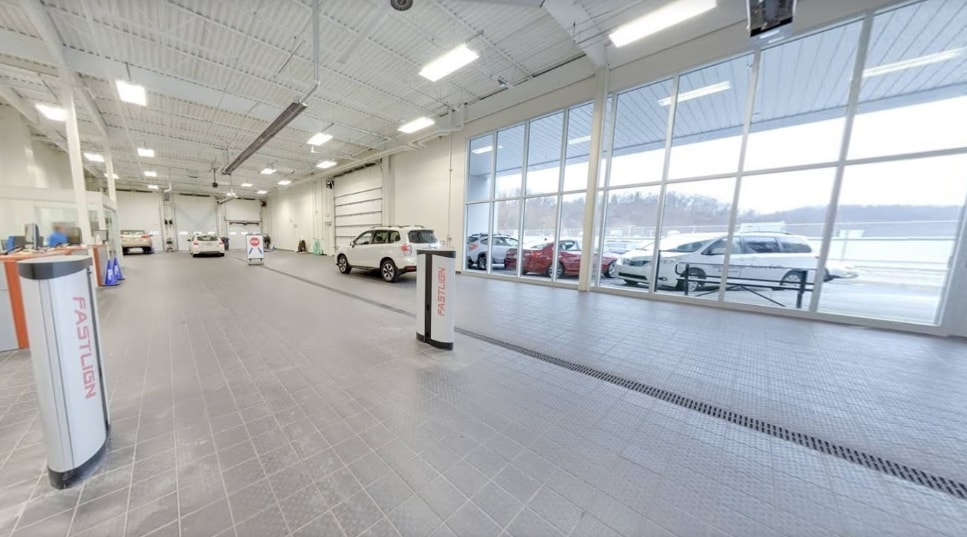 Service & Car Repair In Moon Township
The Service Center and Parts Department at Subaru of Moon Township Are Open and Here to Assist You
Now is a time when it is very important to have access to reliable transportation, especially for those who have been deemed essential workers.  For that reason, our dealership has been deemed an essential business and is looking forward to assisting all our Pittsburgh, PA area customers with all their service and parts-related needs. We understand the current COVID-19 crisis has led to a lot of uncertainty, but Subaru of Moon Township, located at 5450 University Boulevard in Moon Township, PA, can do our part to at least make sure our Beaver PA customers have what the service, repair, and auto parts they need to keep their cars performing when they are needed.
Subaru of Moon Township is Happy to Serve Our Community
While the COVID-19 pandemic has led to tough times, it is also true that trying times are made easier when everyone bands together and does their part to get through it.  Our dealership is proud to serve our customers during all times and is here to make things easier for all our customers.  Our service center is now offering pickup and delivery services for folks who need car service and auto repairs.  North Hills, PA drivers can make their service appointment online, contact our dealership, and request that their vehicle be picked up.  Once your service or repair is completed, our staff will deliver it back to your home.  Since your health and safety is important to us, we are strictly following the Centers for Disease Control's (CDC) guidelines regarding sanitization.  We will make sure that everything in your vehicle is completely sanitized before we return it to you.
If you are a South Hills, PA driver who happens to need some authentic Subaru parts and accessories to make sure that your do-it-yourself job is done to the highest of standards, we have got you covered.  You can order the car part you need, and our team will send it directly to you.  Have you got questions about which Subaru part or accessory you might need?  Contact one of our parts associates and we will help you get the right auto part for the job.
Take Charge of Your Car's Health
While there are many things that are currently out of our control, one thing everyone can take charge of is their vehicle's health.  Make your appointment with the service center at Subaru of Moon Township, in Moon Township, PA, today and take the steps to maintain your vehicle's performance.
Hours
Monday

7:30am - 6:00pm

Tuesday

7:30am - 6:00pm

Wednesday

7:30am - 6:00pm

Thursday

7:30am - 6:00pm

Friday

7:30am - 6:00pm

Saturday

8:00am - 5:00pm

Sunday

Closed
Service

:

412-631-7012
Treat Your Subaru to Expert Auto Service in Moon Township
Whether it is scheduling for the basics like oil changes and brake examinations or for an in-depth inspection to see how your Subaru is running, our Subaru Service Center near Pittsburgh can provide you with those services. You may have opted for a Subaru because of their reliable designs, but a fundamental part to keeping your Subaru cars and SUVs running for the many miles is routinely getting it serviced.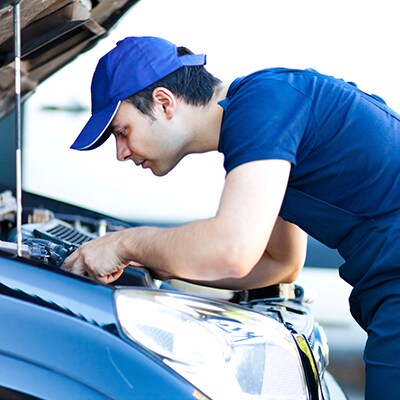 When making a service appointment, we want it to be easy to do. Online, you can put in the details required and select the time that you would like to come into our Service Center for affordable Subaru service. It isn't a doubt that when you want to get your car serviced, you want somewhere that's reliable and offers a full range of services. That is why we stay at the top of our game with equipment, services, and techniques. When your Subaru Outback or Subaru Forester needs an oil change, you want to get brake services for your Subaru Crosstrek, Ascent, Legacy, or Impreza, or you are interested in getting your Subaru serviced for an upcoming change of season, you know where to go.
If your Subaru ever needs a repair or something gets worn over miles and requires replacing, you can get new genuine parts for your Subaru near South Hills without a worry because we have OEM Subaru parts and a team of experienced and trained professionals who understand your Subaru fully. What about when you want to add performance parts to your Subaru WRX or Subaru BRZ? You can order your Subaru parts and get them installed all at one destination!
Subaru Express Service and Available Service Specials - Save Your Time and Money
If your time is limited with all that you have happening during the day, be sure to explore the Subaru Express Service near North Hills that we offer. This can be convenient if you want that professional Subaru care, as well as services that can get done quickly without an appointment. Many well-known services are available with Subaru Express Service, so you can visit us on your own schedule to satisfy the Subaru maintenance schedule requirements for your new or used Subaru.
What about savings on auto service near Beaver PA? Repairing or servicing your vehicle can add up in cost, and though we offer fair and competitive pricing for car services at Subaru of Moon Township, we know that every little bit of savings can help when it comes to car maintenance and repairs. Our service and parts specials offer different deals for services that get refreshed often.Make Your Appointment or Come Straight in for Professional Auto Service Today
On top of the timeliness, quality, and affordability that we offer at Subaru of Moon Township, we want your time with us to be as superior for you as it is for your Subaru. Not only can you wait for your Subaru comfortably in the lounge area, but you will get excellent customer service right from the beginning. Whether you have questions about the services getting completed or you would like to inquire on parts for your Subaru, we are always glad to help out. Are you going to be leaving your car at our Service Center for a larger service or repair? We offer Subaru loaner vehicles to accommodate for the time that your vehicle is here with us. Just ask us about them!
We want expert service to be accessible to you. You can experience premium auto service time and time again when you visit our Service Center!
Schedule Service