Genuine Auto Parts In Moon Township, PA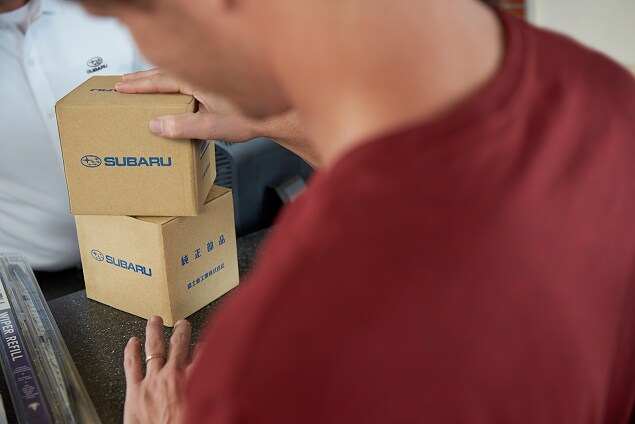 If and when the time comes for drivers from Moon Township, Pittsburgh and surrounding communities to replace a part of their vehicle, Subaru of Moon Township is here to help. We offer drivers from Coraopolis, Weirton, North Hills and South Hills a great selection of genuine auto parts for their vehicles.
Maintaining your vehicle properly is important in keeping it on the road for as long as possible. That's why using quality parts is key. You can count on our parts center, located conveniently at our dealership, to deliver you the highest quality products on the market. Our parts come straight from the original equipment manufacturer, which means they are the original parts your vehicle was engineered with. Using cheaper, less expensive parts may seem like a good alternative, however, you run the risk of the parts failing sooner than they should, as well as damage to your vehicle. Our certified parts are designed to work with your vehicle properly, which will help you drive safely and confidently no matter what you're doing.
Whether you need a new muffler, a new battery, a set of windshield wipers or a convenient accessory, you can count on our parts center to provide it. If we don't have what you need in stock, we'll order it for you and have it waiting for you as soon as possible. We know that some of our customers prefer to install auto parts themselves, but we offer an onsite service center as well, if you need some assistance. You can always schedule a service appointment for your vehicle as well, if your vehicle doesn't need new parts but could use some tender love and care.
Whether you're looking for special deals on parts or tires, be sure to come to us. We'd love to help you get moving with a well-oiled machine and all the auto parts you need in the near future.